Welcome to the North County Corvette Club Website (NCoCC) is a not for profit organization founded in 1974 by San Diego Corvette enthusiasts who wanted to enjoy America's finest sports car. Our club sponsor is Paragon Services and Engineering, and Bob Stall Chevrolet... NCoCC is a member of the National Corvette Museum and the San Diego Car Club Council
Plastic Fantastic 2022

We truly hope to see you all next year! We are working with the Port of San Diego to schedule Plastic Fantastic for May 15, 2022 so save the date.

Until we see you again keep your heads up, keep smiling, and drive those corvettes every
chance you get.

Our thoughts are with all of our Corvette friends, and we hope that you are all safe and healthy.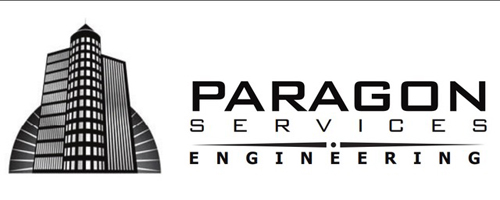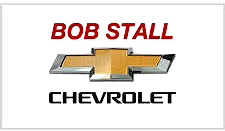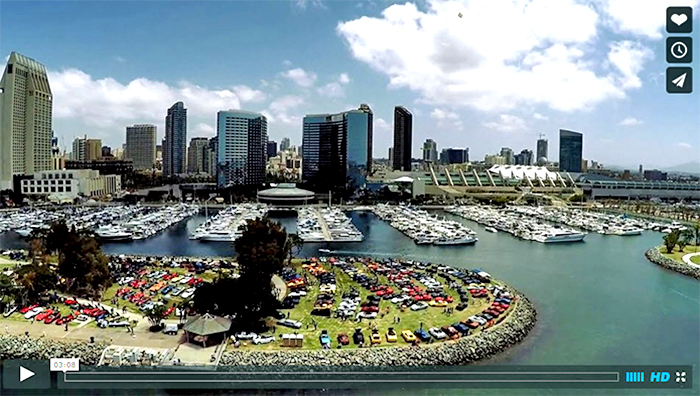 Show Co-Sponsor:

North County Corvette Club wishes to thank all of our sponsors, vendors and donors for their contributions to the success of Plastic Fantastic.
Income from the day's show, including raffle and auction net proceeds, will be donated to the San Diego Northwest Guide dog Puppy Raisers

Below is a list of companies that have donated so much to today's event. We would ask that you support these patrons whenever possible.

Plastic Fantastic Platinum Sponsors:
Paragon Services Engineering, San Diego CA - Bob Stall Chevrolet, La Mesa. CA
Awards
Dave Martinez - R & J Laser

Donors of Plastic Fantastic:
The Manchester Grand Hyatt, San Diego, CA
Haggerty Insurance, Traverse City, MI
Dunn DeSantis Walt & Kendrick, San Diego, CA
Chevy Mall, Petaluma, CA
EliptiGO, Solano Beach, CA
Hamburger Factory, Poway, CA
Dream Dinners, Poway, CA
Scripps Ranch Theatre, Scripps Ranch, CA
San Diego Repertory Theatre, San Diego, CA
San Diego Automotive Museum, San Diego, CA
Aquarius Casino Resort, Laughlin, NV
Rock Auto, Madison, WI
Pala Mesa Resort, Temecula, CA
Hot Licks, Seaport Village, San Diego, CA
Z-Shade, Baldwin Park, CA
Auto Zone, Ramona, CA
The Maritime Museum, San Diego, CA
Starbucks, Ramona, CA
Tropicana Laughlin Hotel & Casino, Laughlin, NV
CeramiCafé, San Diego, CA
Mancrates, San Mateo, CA
Mid America Motorworks, Effingham, IL
Midland Auto, Poway, CA
Barona Casino, Lakeside, CA
B'N'C Mobile Auto, Poway, CA
San Diego Botanical Garden, Encinitas, CA
Poway Transmission, Poway, CA
Museum of Man, San Diego, CA
The Speedo Shop, Santee, CA
Springboard Partners, La Mesa, CA
San Diego Air & Space Museum, San Diego, CA
About Service, Escondido, CA
Laid-Back USA, Victor, ID Cohn Restaurant Group, San Diego, CA
San Diego Natural History Museum, San Diego, CA
The Dyno Shop, Santee, CA
O'Reilly Auto Parts, Poway, CA
San Vicente Resort, Ramona, CA
Cygnet Theatre, San Diego, CA
Jersey Mike's Subs, San Diego, CA
Outback Restaurant, Poway, CA
C7 Carbon, San Diego, CA
JEGS, Columbus, OH
USS Midway Museum, San Diego, CA
Point Loma Credit Union, Rancho Bernardo, CA
Petersen Automotive Museum, Los Angeles, CA
UltraStar, Mission Valley, CA
Eckler's Family of Automotive Co, Titusville, FL
Village Hat Shop, Seaport Village, San Diego, CA
The Corvette Museum, Bowling Green, KY
Solar Care Window Tinting, Oceanside, CA
Bates Nut Farm, Valley Center, CA
SeaSalt, Del Mar, CA
Whisknladle, La Jolla, CA
Major's Diner, Pine Valley, CA
Mothers Polish, Huntington Beach, CA
Napa Auto, Ramona, CA
Sprinkles Cupcakes, La Jolla, CA
Bonny's Cafe, Escondido, CA
3D, Escondido, CA
Edelbrock, Torrance, CA
H&M Landing, San Diego, CA
Laugh Factory, Long Beach, CA
Flagship Cruises and Events, San Diego, CA
Baked Bear, San Diego, CA
Corvette Central, Sawyer, MI
Zip-corvette, Mechanicsville, VA
Grant James, Ramona, CA
Paragon Corvette, Swartz Creek, MI
Mom's Pies, Julian, CA

The members of the North County Corvette Club who work so hard to make

We are a social club with a love and appreciation for America's greatest sports car the Corvette. We host the largest all Corvette car shows in the west with over 300 Corvettes on display. Plans are already underway for our 44th Annual Plastic Fantastic All Corvette Car Show on May 15th 2022. The proceeds from our annual car show go to support our club charity, The San Diego Northwest Guide dog Puppy Raisers.

In addition to hosting Plastic Fantastic each year we enjoy a wide variety of other activities involving Corvettes, please take a look at the calendar on our website. These activities include attending car shows, going on cruises (the kind with cars not ships), having picnics and dinners, doing winery tours, having poker runs, and of course an annual Christmas Party to name a few. Our members also support a wide variety of local community activities and charities.

We meet once a month for a Business Meeting on the Second Tuesday of every month at 7:00pm at Mount Olive Church located at 14280 Poway Rd, Poway, CA 92064
We always welcome and encourage guests to attend our meetings and to participate in our club sponsored events. Many members arrive early to socialize.

For a map of our Business Meeting location please click HERE
Membership is open to anyone at least 18 years of age who owns a Corvette. Applicants must attend two business meetings and participate in one club event before becoming a member. Membership in NCoCC entitles you to:
A membership card for you and your significant other
Discounts on parts and service at participating dealers (Bob Stall Chevrolet and others)
A club T-shirt
A name tag and
An active website with the Club newsletter, event schedules, past event photo gallery and much more..

Initiation fee is $25. Dues are paid in advance: $75 for one year.

We hope this short introduction is helpful. If you have any questions, please contact us via e-mail to info@ncocc.com

Mark Harwell
President, North County Corvette Club